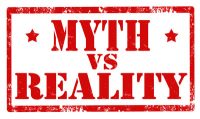 If you treat magnets as a commodity, proceed at your own risk!
30 to 40 years ago, there were many small to medium sized magnet producers who competed to expand the performance of the magnet products they offered.  They eagerly sought to raise energies, increase the heat tolerance, and increase the resistance to corrosion for commercially produced magnets.  They also invested resources in developing new alloys to bring to market, and there was competition to increase performance.
Now, magnets are mostly treated as commodities with little development and most of the focus is on cost.  A small fraction of Western producers still exist, but they typically have engaged in joint ventures with low-labor countries.  They have disclosed and transferred their Intellectual Property (IP) at the expense of low cost manufacturing.  There is little development outside of the University level.  Low cost centers for production, refining, and raw ore dominate the landscape, making the commercialization of new products and elemental blends fraught with financial pitfalls.
This scenario is not unusual and is observed in many industries, from textiles to computer coding; however, making a proper magnet is very technically rich and demanding.  Most OEMs lack the knowledge base to make good decisions regarding magnet selection, integration, or detailing performance specifications.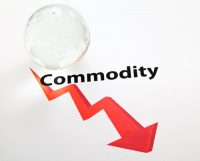 Many industrial OEMs routinely purchase magnets from an internet reseller or distributor, as they would a bolt.  Oftentimes, neither the seller of the magnet nor the OEM actually understands the technology surrounding the magnet or its integration into the product.  Cursory "testing" at the OEM has shown it to work without regard to the many failure modes surrounding magnets.  Most compliance efforts are by documents with no party really being indemnified.  The traceless Chinese mill offers magnet data to the distributor to offer to the internet reseller, who in turn, offers it to the OEM.  There is little to no individual batch compliance testing, and the whole exchange is a paper shell game.  The OEM is the one who is usually left without recourse and must bear the financial responsibility.
Most OEMs will engage a "brick and mortar" magnet vendor when a field failure occurs.  What typically happens at this point is what should have occurred prior to production.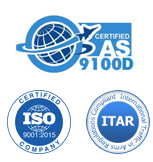 After the containment action, there is:
Identification of performance deliverables for the magnet relative to the application
Determination of the proper alloy, size, coating, etc. and design validation
Identification of the proper magnet integration method and verification
Creation of the required documentation and certifications
Training of the OEM's QC team in order to establish necessary inspection methods
Identifying a robust supply chain
The cost after a field failure is usually more than the cost of executing proper due diligence on the front end of the project.  Magnets are produced as commodities in the world's marketplace, but that does not mean that one can treat them as such.  Please engage Dura Magnetics for application support during your magnet Product Realization process.