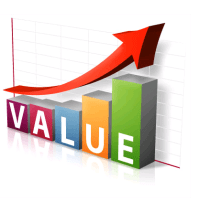 So the right type of magnet has been designed or selected for your application and now you've begun the task of finding a company that can supply the part, right? Well, it's not always that easy as magnets are unlike other commodities and, in fact, they should not be treated as commodities at all. At Dura Magnetics Inc., we believe that a combination of delivery, quality, price, and, most importantly, service (before and after the sale) are the attributes required for successful magnet function. We embody the value of service as it is what separates us from other vendors that are simply interested in buying and reselling magnets.
We are best classified as a 'custom solutions' provider with capabilities that range from standard, on-the-shelf magnets to fully integrated magnetic designs. Differentiation is what we pride ourselves on and because we are a comprehensive, turn-key magnet supplier, we are able to offer a distinct advantage to our customers. Instead of merely being order takers, we like to ask questions pertaining to the application and prospective magnets. Doing this allows us to provide the insight required to recommend the appropriate magnetic material or, in some cases, an altogether different material. Often, we'll run across applications similar to what we've previously worked on allowing us to quickly draw upon our many years of experience to assist in the process. This conversion path allows for risk mitigation in your product, production, and helps to maximize your customer's satisfaction.
While experience is key, in today's global economy we also recognize the importance of price, delivery, and quality when selecting a vendor. Our in-house capabilities, including AS9001D certification along with long term partnerships with world class facilities, provide us access to the best materials and solutions aligned with our customers' diverse needs. We also have a track record of being successful in furnishing high-volume, price sensitive solutions that are cost competitive. Too often, the lowest price is the dominant factor in selecting a vendor. While at face value this is important, how many of us have had the misfortune of a lowest price purchase costing us more in the long run? Whether that unforeseen expense is the result of a missed deadline or lost opportunity, the cheapest price is usually not the greatest option. Instead of concentrating solely on low cost options, we enjoy working with our customers to create the best solution for their problem and, thereby, the highest possible value.
Although our company has reinvented itself several times since its founding over 50 years ago, we've remained steadfast in our commitment to domestic production and fabrication. We maintain a comprehensive facility at our location in Sylvania, Ohio which includes areas dedicated to grinding, machining, assembly, inspection, packaging, warehousing, and, of course, design and engineering. All of this, including our commitment to quality, allows us to serve the manufacturing/industrial, aerospace, medical, and research industries. Should you find yourself in need of a value-centric magnet supplier, please consider Dura Magnetics, Inc.